Body Contouring and Other Treatments for the Thighs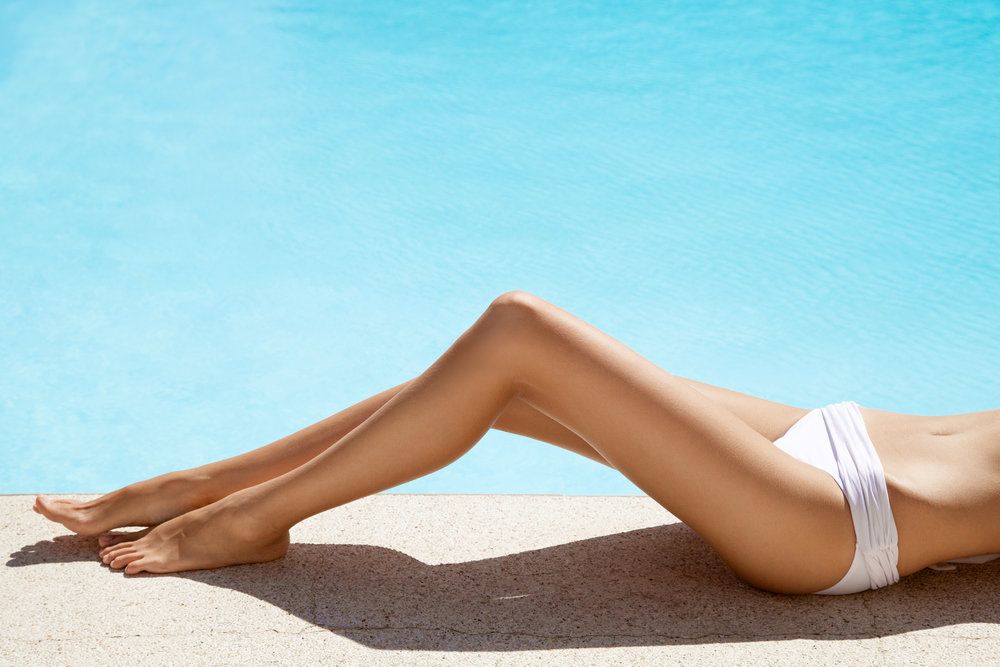 Your thighs can be one of the most troublesome areas of your body. Excess fat often accumulates in this area, even if you are at a healthy weight. Additionally, if you have undergone massive weight loss, you may be left with drooping, damaged skin on your upper legs. Spider veins are a common concern, and you could still have these blemishes if you have never struggled with your weight. Dr. McCall offers body contouring and non-surgical treatments for the thighs. By enhancing your legs, she can often transform your entire figure, helping you to look younger and more in-shape. Before recommending a treatment, she will schedule a complete consultation. After she understands your current health and cosmetic goals, she can help you choose the most suitable treatment. To learn more about cosmetic treatments for the thighs, contact our Milwaukee practice today.
Liposuction: Minimally-Invasive Care for Firmer Legs
Dr. McCall can perform liposuction on almost any part of the body, but the thighs are one of the most common treatment areas. Liposuction is not intended for weight loss. However, if you are at a healthy weight, but you struggle with stubborn pockets of fat, this treatment may be the solution. As a candidate for liposuction, you should have relatively firm skin, so that it can spring back and adhere to your new body contours.
During liposuction, Dr. McCall will create several tiny incisions in your thighs. She will then insert a small tube called a cannula. Gently moving the tube, she will loosen the unwanted fat cells from the surrounding tissues. Then she will suction them out through the cannula. Liposuction typically takes just a few hours, and your recovery will last a few weeks.
A Lower Body Lift for Dramatic Results
If you want more comprehensive results than liposuction can provide, you may be a good candidate for a lower body lift. This procedure can be an especially good choice if you have lost a large amount of weight following bariatric surgery or simple diet and exercise. To perform the surgery, Dr. McCall will create a belt-like incision encircling your waist and upper thighs. Through the incision, she will raise drooping muscles. Your surgeon will also trim away stretched skin, repositioning the remaining tissue so that it lies flat against your legs. In some cases, she may perform liposuction in conjunction with your lower body lift.
With this comprehensive procedure, Dr. McCall can address your abdomen and buttocks, as well as your thighs. Full recovery can take several months. Nevertheless, many patients are willing to put in this time to enjoy the truly amazing results. Dr. McCall has performed many of these specialized surgeries, and she is renowned for her skill.
Non-Surgical Treatment for Spider Veins
Spider veins can affect the appearance of your otherwise firm, healthy thighs. Most women will develop these thin blood vessels located close the surface of the skin. Dr. McCall's laser treatment can drastically reduce the visibility of spider veins with minimal discomfort and no recovery time. Our top-of-the-line laser will constrict the blood vessels. The spider veins will then shrink away from the top layer of your skin so that they become less noticeable or even invisible. The laser will only target your blood vessels, so it will not affect the surrounding tissues.
Find Out How We Can Enhance Your Thighs
Whether you are seeking a striking change in your appearance, or you want a subtle enhancement, Dr. McCall is ready to meet your needs. Contact our office to schedule a consultation.
Related to This